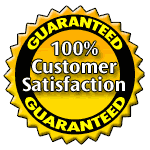 Every Perkal Promo product carries a warranty / guarantee of some type. Every product should function for the purpose it was created – obviously, within reasonable parameters (IE Loading a shopper bag with bricks)
Should you have any issues at all please email your sales person who will assist you until resolution stage
Should your product not qualify you for any extended warranty you will always be guaranteed that Perkal products are free from manufacturing defects & deformity. If such a defect is found in any product, you will qualify – no questions asked- to claim a replacement item free of charge or for a full refund.
For assistance with warranty and returns, please email us [email protected]
Return of merchandise (RMA) and Warranty
We want you to be happy with the purchase you have made from us. If you are not completely satisfied, you may return the product to us and we will either refund, credit, repair/replace it, subject to the below terms and conditions.
All items are covered by a 1 month warranty (unless otherwise stated) which will be honoured directly by Perkal. All products will either be replaced/repaired/refunded depending on stock availability. Products will require evaluation by Perkal before a warranty claim can be accepted.
Should the item being returned for assessment be found to be in good working order, unfortunately the collection and re-shipping fee will apply *from R99 per shipment.
Please log your return on your account, under the returns manager.
We do not reimburse your fee to ship to us, but we will pay for return shipping if the item is subject to replacement. If the item you wish to return was ordered incorrectly / is no longer required / you have changed your mind, there is a collection of fee of R99 that will be charged and this will be deducted from the refund amount once the supplier has credited us. Please note Perkal will only cover return shipping of a faulty unit within 6 months of purchase, after which, a shipping fee (starting at R99) will be applicable to you for return of the unit.
Any disputes relating to ordered items being short/incorrectly shipped will only be entertained if reported to Perkal within 3 days of delivery/collection.
Refunds are subject to inspection of item(s) – in some cases, items will need to be sent to supplier for evaluation and testing. This can take up to 15 working days. Once a refund has been approved, this may take 3 – 5 business days to be processed.
ALL returns are subject to a 15% restocking fee if item is no longer in BRAND NEW condition or if item seal/packaging has been broken.
Please re-package safely and include all original product packaging.
All software products are unfortunately not eligible for credit or refund once purchased.
Should a warranty sticker not be present on an item, the warranty is immediately null and void.
Perkal reserves the right to refuse a refund if the item is damaged from misuse, items are missing, or if the product is altered in any way.
Perkal or its affiliates are not responsible for damage or loss of any kind that may occur as a result of using or misusing any product purchased from us.
The warranty will no longer be valid, and Perkal will not be responsible for damage or injury of any kind resulting from:
Electricity fluctuations and surges, lightning strikes, faults in the building wiring, faulty installations, and improper use of controls
Failure to use the product in accordance with the operating instructions and or general misuse and or abuse
Damage caused by a superior force (vis major) or if the product has been infested with insects or pests
If the product is physically damaged after it left the store
If water or liquid caused the damage to the product
If the warranty seal is tampered with
Any repair or tampering by an unauthorised person or attempt to repair or tamper with the equipment, or use of parts not supplied by authorised agents, or alterations or modification to the equipment shall render the warranty null and void.