Custom Bites
Marketing for the sweet tooth. That is a concept that strikes home for many companies looking for a unique marketing solution for their brand. How does a company market for the sweet tooth? Simple, through delectable treats!
Custom bites are among the many unique marketing solutions on offer by Perkal Gifts. These little custom bites are branded with your company's logo or message can be used to not only spread your company's marketing message but leave a unique impression on people.
We offer a range of delectable custom bites ready for branding. Our nougat and fudge treats are available in various sizes and quantities with delightful packaging.
Orders start at a minimum of 500, with pricing decreasing with every 1000 units or more.
Ready to help your business make an impression through sweet tooth marketing? Visit our website today and get started!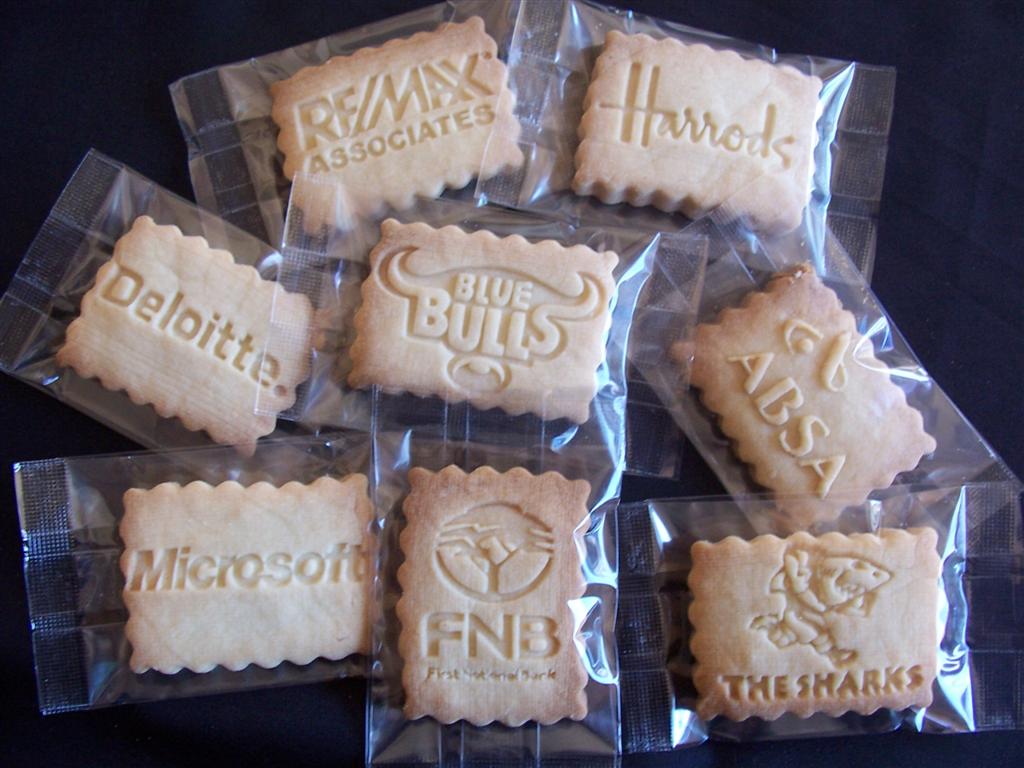 Whether it is in the boardroom, at a conference, at a wedding or a birthday- in fact at any business or social gathering, do consider the unique appeal of Branded Nougat and Fudge! No matter where you are, people will always look forward to a bite. What better way to captivate an audience than by combining a tasty treat with a powerful brand image or message. This unusual medium, though consumed in a moment will leave a lasting impression.
Whether your bites are offered on mass at a function, or offered in small tins (also supplied by Perkal – click here to view our custom cans), organza pouches and boxes as corporate or wedding gifts, bites manifests a wonderful combination of attributes. Add a fun touch to your function with our bites
We offer four different sizes of Nougat and Fudge:
15cm, 7.5 cm, 5cm and 2.5 cm
Biscuits come in 1 size only and are R4.70 ex vat per unit.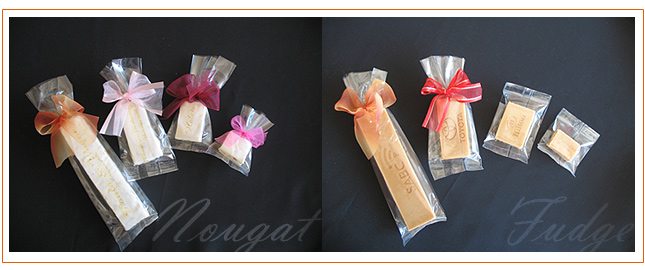 Min order is 500 units, pricing will decrease for 1000 units or more
Nougat and Fudge with Ribbon

Nougat and Fudge with Ribbon

Nougat and Fudge with Ribbon

Nougat and Fudge with Ribbon

Orders without a ribbon are at a rand less

Double sided engraving is at an additional cost of R2
There is a once-off Artwork fee of R250.
All prices excl. VAT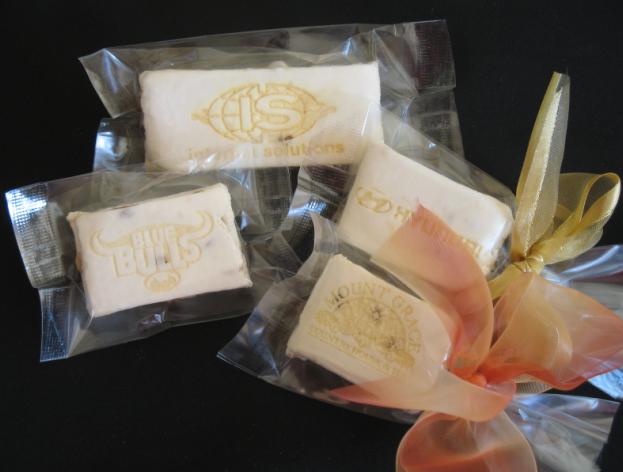 contact sales@perkalgifts.co.za for more info
No products were found matching your selection.