Custom Tattoos
Quality Customised Tattoos
Your cheapest source of top quality customised Tattoos in South Africa.

Our Tattoos are the best in the world. Our service is unmatched and our turnaround is only 3-4 weeks.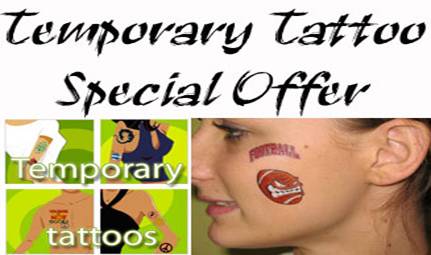 Our Tattoos are made using a six-colour, plus coater, 40-inch, fibre optic, Man Roland press.
This cutting edge German press allows us to complete jobs with extreme precision, exceptional quality and speed. Only top quality FDA approved inks are used.
Artwork

Please send your artwork using
CMYK
defined colors at 300 dpi, or better. Saved as EPS or TIFF. Provide the application file and all associated support files.
We accept files from the following software Programs: Adobe Illustrator and Photoshop. Please export Macromedia FreeHand files to Illustrator format.
Provide all screen and printer fonts. (Both the font suitcase and the postscript font are required). Please Convert PC fonts to outlines prior to submission
Artwork on the rear:

We can customise instructions on orders of 10 000+, for smaller orders the following instructions will appear:
Temporary Tattoos Directions:
1. Skin should be clean & free of oils & makeup.
2. Remove clear, protective top Sheet.
3. Press tattoo Firmly onto Clean, dry skin with design facing down.
4. Hold wet cloth against back of tattoo, press down and make sure to wet it thoroughly.
5. Wait 30 seconds (don't hurry). Peel off paper backing.
6. Gently rinse image with water for best effect.
To Remove:
Saturate tattoo with household rubbing alcohol or baby oil; wait 10 seconds, then rub away tattoo with cotton ball. OR Lift tattoo from dry skin using several pieces of transparent household tape.
Ingredients:
Acrylic Multipolymer, Alkyd Polyester Resin. Phenolic Modified Gloss Varnish, Petroleum Isopariffinic Hydrocarbon, Petrolatum, Cobalt Tallate Drier, Black Iron Oxide, FD & C Blue #1 Brilliant Blue FCF Lake, FD & C Yellow #5 Tartazine Lake, D & C Red #7 Lithol Rubin B CA Lake, FD & C Yellow # 6 Sunset Yellow FCF Lake, Titanium.
Warning:
Don't apply to sensitive skin or near eyes.
All Rights Reserved Proudly Made in the U.S.A

We can manufacture Tattoos to any size and shape, this does however make it slightly more expensive.
To keep the price really reasonable we suggest that you use one of the following standard sizes:
38mm x 38mm
38mm x 50mm
38mm x 102mm
50mm x 50mm
76mm x 76mm
 These are a cheap yet such powerful marketing tool.  It turns the person wearing them into a walking billboard.
Our factory has given us a great summer special to pass onto you. On 38mm x 38mm full
colour tattoos, fully customised:
5000     – R 1.50c each
10 000   – R 1.05c each
25 000 –  R .95c each
75 000    – R .75c each
100 000   – R .65c each 

Terms and conditions:
Orders must be in multiples of 1000
Allow 3 weeks turnaround from approval of art
All prices ex Vat


38mm x 50mm SA Flag Tattoos on special, supplied in bundles of 200: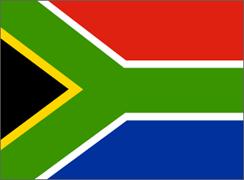 200       R 5.00 each
400       R 4.00 each
600       R 3.50 each
800       R 3.40 each
1 000+  R 3.20 each
5 000+  R 2.00 each
10 000+ R 1.80 each
20 000+  R 1.60 each 

Terms and conditions:
Orders must be in multiples of 200
75 000 in stock
All prices ex Vat


Please send your enquiries to sales@perkalgifts.co.za
 
No products were found matching your selection.