Customized Chocolates
We can put any logo, message or photo onto chocolate using only chocolate. We use real chocolate that tastes as good as any chocolate you have had!
We can make you a chocolate with your company logo on, as well as any message to your clients. Packed in our handmade boxes (you choose your color), it is certainly a very professional looking gift.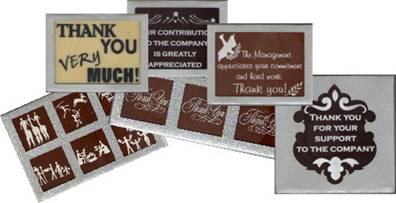 Min order: 100 units
Please emails sales@perkalgifts.co.za with your enquiries
Put your name on everyone's lips with personalized Chocolates from
Chocolate Graphics South Africa!
Any Shape! Any Color! Any Image! Any Event!
Through our products, you will find hundreds of wonderful possibilities for both your personal and professional events and activities.! We provide personalized, embossed chocolates for corporate and hospitality clients,
as well as for any special occasion.
Our handmade chocolates are perfect for every occasion imaginable. Have a wedding coming up? How about a birthday? Know someone who just bought a new house? Don't forget about that bridal or baby shower that's coming up. Or perhaps you need a creative way to tell people about your business. We can make your business card out of chocolate. Chocolate business cards are a sure way to get people to remember you. There is no better way to say I love you, congratulations, happy birthday, good luck, or any message that you want, than with personalized chocolate.
We use the finest ingredients for your chocolate. All of our chocolates are embossed by hand with chocolate! This very unique process is what sets us apart from other chocolate companies out there.
We have so many colors, shapes, sizes, and flavors to choose from you'll have to keep coming back for more!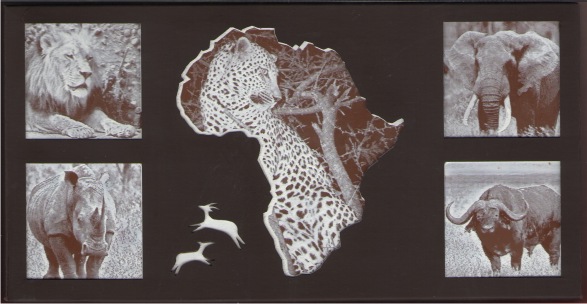 Min order: 100 units
Please emails sales@perkalgifts.co.za with your enquiries
Available in milk, dark, white, in a variety of different shapes and sizes, Chocolate Graphics chocolate is the perfect gift for any occasion …
Personalized Chocolates
Beware… Your mouth will water with Chocolate Graphics' tantalising range of personalized chocolate products.
Promotional Chocolates
Put your message onto chocolate for a completely unique and cost effective marketing tool.
Photo Chocolates
Chocolate Graphics can now put photos onto chocolate using our unique Photo Process.
Wedding Chocolates
Give your guests the sweetest message of them all with personalised chocolates.
Hospitality Chocolates
Thank your customers with your own logo or message on chocolate.
Christmas Chocolates
Send a special Christmas message to clients, staff and loved ones with our range of Christmas chocolates.
Easter Chocolates
Celebrate Easter with personalized Easter chocolates.
Valentine's Day Chocolates
Specialty Valentine' s Day chocolates that literally say it all.
Mother's Day Chocolates
Show the Mothers of the world we care with messages of love on chocolate
National Holiday Chocolates
Celebrate the success of your nation or show your patriotic spirit with these chocolate designs.
Halloween Chocolates
Spooky chocolates are a great gift for Trick or Treaters.
Milestone Chocolates
Compliment your next birthday, anniversary or graduation with chocolates.
Father's Day Chocolates
Which Father wouldn't love a Father's Day gift he could eat.
Other Chocolates
Couldn't find what you were looking for? Here are more chocolate designs to tempt you.
Min order: 100 units
Please emails sales@perkalgifts.co.za with your enquiries




No products were found matching your selection.