Fortune Cookies
Fortune Cookies with customized messages are ideal for Special Occasions, Weddings, Gifts, Promotions and advertising, and a Corporate communication tool.
Our Fortune Cookies are freshly made and packaged in South Africa and are double sealed for long shelf life.
There are many packaging options ranging from gift boxes and jars to cater packs.
Whether it's one or several hundred thousand cookies we can customize them for you.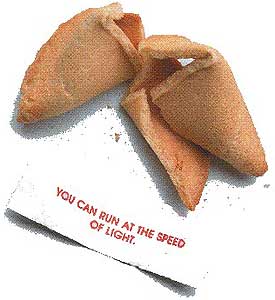 Please emails sales@perkalgifts.co.za with your enquiries
Fortune Cookie Craze
Fortune Cookies are the latest craze to hit South Africa!
Formerly a strictly Chinese/American food item, Fortune Cookies have found their place in the general market mainly as a novelty snack. They are being sold in restaurants, corner cafes and even large chain stores. Fortune Cookies are also marketed as gifts in specially designed gift boxes and jars. They are ideal as desserts, snacks for any time of the day and even as small presents with customized messages at weddings, birthday parties, anniversaries, special occasions and corporate events. They are also humorous and entertaining.
Fortune Cookies as Gifts
As a gift item, Fortune Cookies have no equal in todays market. Instead of giving away other edible or drinkable items, which are consumed and quickly forgotten, Fortune Cookies offer a delicious snack and provide a message or sentiment, which may last a lifetime. Besides the various gift boxes available, Fortune Cookies can also be added to any gift hamper, as they compliment and even enhance most products which are usually included in these hampers.
Fortune Cookies used in corporate promotions and advertising
Corporate companies in South Africa, including Standard Bank, FNB, Old Mutual, Sanlam, N1 City, Gabriel, KPMG, Price Waterhouse, Virgin Atlantic, Hyundai, SAB, Pharmaceutical companies and several hotel chains use Fortune Cookies as part of their promotions and advertising campaigns. One of the biggest promotion points is that people in general are always curious about their fortune, such that the element of surprise (the fortune slip) that is within the cookie, will get their attention.
Fortune Cookie at Weddings
Fortune Cookies can be used as invitations or for thanking guests for sharing your special day.
There two types of fortune cookies:
1.     Standard fortune cookies:
Standard fortune cookies which have our own standard fortune messages, like the one found in the Chinese restaurants and takeaway shops. These are sold by the case lots of 350 units per box at R 1280.00 inclusive of vat and is readily available. We can supply you with empty jars to refill.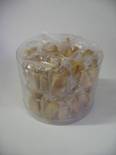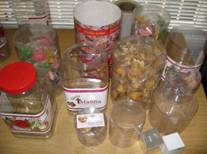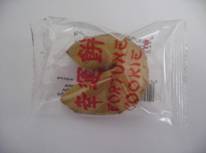 2.     Customised fortune cookies:
We do any quantities over 100 units and is priced according to the number of cookies you order.
Quantity                                             Price per unit
| | |
| --- | --- |
| 101 to 200 | R 12.60 |
| 201 to 350 | R 11.95 |
| 351 to 700 | R 11.30 |
| 701 to 1000 | R 10.85 |
| 1001 to 2000 | R 10.10 |
| 2001 to 3000 | R 9.40 |
| 3001 to 4000 | R 9.20 |
| 4001 to 5000 | R 9.00 |
| 5001 to 6000 | R 8.60 |
| 6001 to 7000 | R 8.30 |
| 7001 to 8000 | R 7.95 |
| 8001 to 9000 | R 7.45 |
| 9001 to 10 000 | R 7.28 |
| Above 10 000 | SQ |
The above is inclusive of printing of insert slips (60mm x 15mm) on both sides with your personalized
messages in colour irrespective of number of different messages and individually wrapped.
These are some the packaging options that we have, colored cellophane wrapping,
foil wrap, takeout boxes, transparent boxes and tubs. The prices vary from R3.65 to R11.50 depending on the quantities.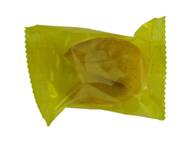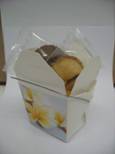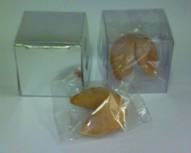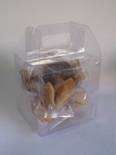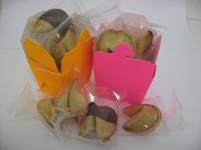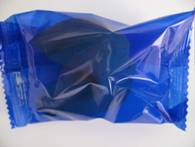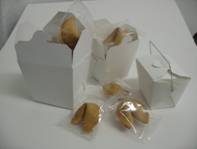 We can also do chocolate dipped (95 cents per dip) and decorated cookies depending on how much decoration is done.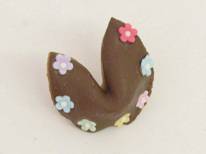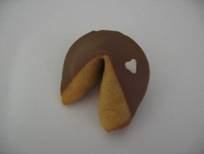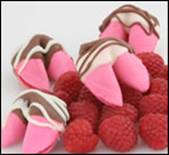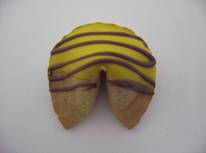 Lead time 4-5 days from confirmation of order for cookie in clear cellophane wrapping and receipt of artwork.
Artwork can be in PC jpeg format.
For branded cellophane wrappers, there is a once off fixed printing cost involved.
First color is a basic R1950.00 and subsequent colors is an additional R900.00 per color.
Example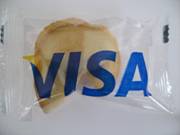 Please emails sales@perkalgifts.co.za with your enquiries
No products were found matching your selection.